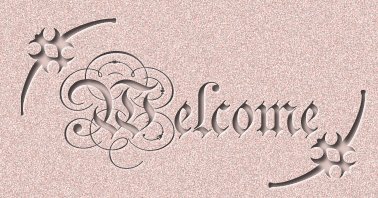 The Love Connection
Meet
Kimbery and Ken
On-line known as
honey and BigFoot
This page was added February 25th, 1999
Last Updated October 20th, 2000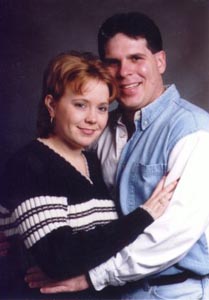 Kim and Ken met in 1997 in Dustin's Days of Our Lives Chatroom. By October of 1998 they knew they were more that just friends. They finally met for the first time on January 28th, 1999. Playing is their favorite song.....
To Make You Feel My Love
By
Garth Brooks

Here is a poem Kim requested to show her love for Ken.
Angel Mine

I prayed for something very rare, an Angel for above,
To lighten eternal night, to hearken to my cry,
To lift me from despair, to shower me with love,
To let my heart take flight, once more to soar on high.
I pray for thee my dear, for you are all my dreams come true,
So warm an embrace, such words of love to stir my soul,
I wish I could have you near, my lovely Angel in blue,
Then I could say your face, that you have made me whole.
I pray that youšll be there, the answer to my prayer,
My heart's burning desire, my soulšs eternal mate;
For love as this is so rare, that need not have fear,
These thoughts that you inspire, could this be fate.
I pray this one final prayer, to Him that sits above,
And for my love I give Him praise; and this my final plea,
That I will have you here, to whisper words of love,
As in our embrace we laze, our souls together eternally
Love.

Author Unknown

Congratulation
Kim and Ken

Married
October 18th, 1999

Best Wishes For Many Years of
Happiness and Love.

Again Congratulations

Gabriella Faith
born
March 30th, 2000.

What a precious bundle of joy.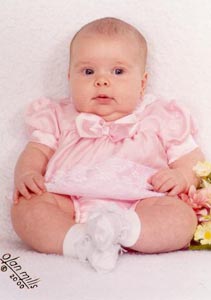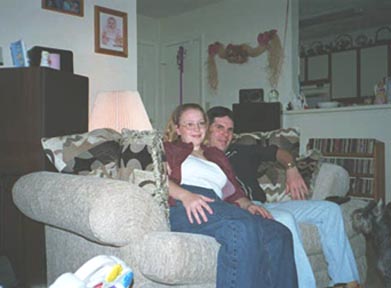 More pictures of

Back to
The Love Connection
See the complete Background Set used
on the Love Connection Pages by
visiting Marie at....

© Copyright QT's Place since 1997